Nautically Inspired Art
Boats | Beaches | Coastlines
My love of sailing and all things nautical has led me on this journey.
I love to capture the beauty of the ocean, sand, boats, sea birds and other sea creatures.
I love to take the experiences of sailors and create lasting memories of their adventures on the ocean on charts that may be dog-eared and stained but the way-points they have painstakingly marked will reflect their adventures in sailing their boat to their destination.
Twenty years from now you will be more disappointed by the things you didn't do than by the ones you did do.
So throw off the bowlines. Sail away from the safe harbor. Catch the trade winds in your sails.
Explore. Dream. Discover.                 
Author: Unknown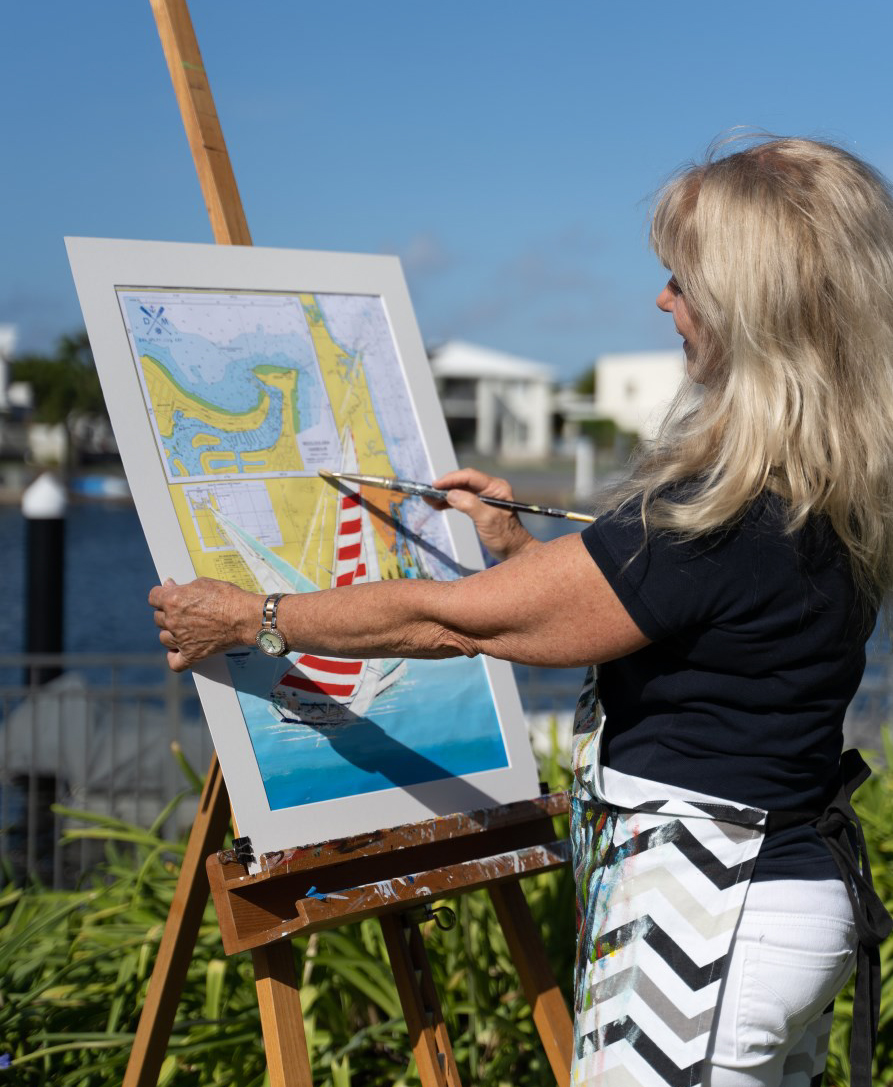 About Del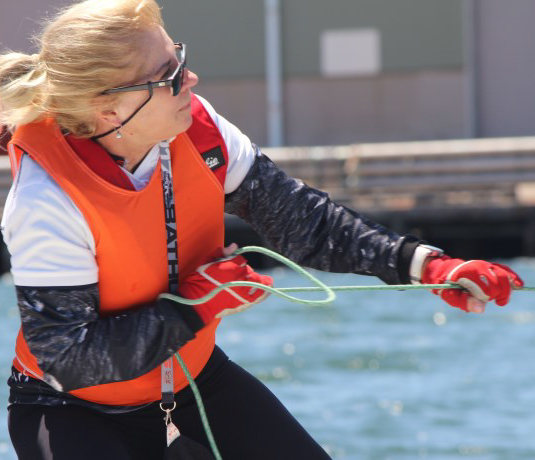 My love of the ocean was inspired by my late father. At every opportunity Dad and I would take off and go sailing, boating or fishing.
I remember as a child standing on the deck of the spectators' boat most weekends watching as Dad competed on a 12' skiff called 'The Lark' in Hamilton Reach on the Brisbane River. Many of the poems quoted throughout this book are from Dad's favourite book of poetry "Laurel and Gold—An Anthology of Poetry" compiled by John R Crossland.
Sailing has been a wonderful sport for me. I have competed in some exciting short and long distance racing but also taken time to enjoy leisurely sails through some of the…